Is your organization in step with the ways in which the B2B purchase journey has changed?
True success in B2B ecommerce begins with understanding the path to purchase for your B2B client. In recent years, that path has changed dramatically. In the process, several preconceived ideas about the B2B customer journey have, of necessity, fallen by the wayside as B2B companies embrace new technologies in acknowledgement of the ways in which purchasing decisions have evolved.
An Evolving Journey Fuels Technology Investment
According to a recent Forrester report, projections are that investment in ecommerce technologies and solutions will grow steadily over the next few years, rising to $459 billion in 2016 and $500 billion in 2017.
Why are B2B businesses investing in these technologies? It is due in large part to an increased awareness of the significant role ecommerce will play in coming years. Forrester also estimates that B2B ecommerce will top $1.1 trillion and account for 12.1 percent of all B2B sales in the US by 2020. Thus, investment in these technologies is a sound decision for B2B companies looking to increase revenues and stay in step with industry trends.
Understanding Fundamental Changes in B2B Purchasing Decisions
But more than simply investing in ecommerce technologies is needed to fully address the evolution of the B2B customer journey. In CIO's "How to Succeed in B2B Ecommerce", Seline Karakaya, COO, The Kini Group, a provider of business analytics software, advises: "Take the time to really understand who the decision maker is… and how the hierarchy of influence works within each organization."
In past years, the decision makers may have all been C-suite execs. However, now that is not necessarily the case. Understanding who will be making the purchasing decision is a basic first step to influencing that decision.
What comes next? McKinsey & Company makes this astute observation: "It's not enough to identify the decision makers in an organization. For marketing and sales activities to be effective, companies need to focus on those points in the decision journey where they can be most successful in influencing those decision makers. For some that might be procurement or finance. For others, it might be the CMO or even the end user. And for others still they might be a specific set of segments. Understanding who those influencers are and what matters most to them in making their purchasing decisions gives marketing and sales leaders the insight needed to gauge where their efforts are likely to have the greatest impact."
The Continuing Consumerization of B2B Ecommerce
Google's "The Changing Face of B2B Marketing" reveals much about the continuing trend of consumerization in the B2B ecommerce field. Partnering with Millward Brown Digital, Google surveyed approximately 3,000 B2B researchers and found the following surprising changes in the way purchase decisions are being made:
In direct contradiction of the preconceived notion that millennials are not contributing to the purchase decision process, 46 percent of B2B researchers are millennials.
While 64 percent of the organizations surveyed require final sign-off on purchases by a C-suite exec, 24 percent allow sign-off by a non-C-suite professional.
Even in those organizations where a C-suite exec has the final say, 81 percent of those organizations give non-C-suite personnel a say as well.
71 percent of B2B research starts with a generic query rather than search for a specific brand.
On average, B2B researchers do 12 searches prior to engaging on a specific brand's site.
42 percent of B2B researchers use a mobile device during the B2B purchasing process.
Greasing the Wheels of the Customer Journey
These statistics clearly illustrate that consumerization of B2B ecommerce is in full swing. Much like their B2C counterparts, B2B consumers are looking for more personalization, more relevance in your marketing methods, and easier ways to interact with your brand.
Are you providing ease at every customer touch point? Consider the following questions to help gauge where improvement may be indicated:
Are your marketing campaigns truly customer-centric, providing relevant and useful content at the right time to the right decision makers?
Are you using strong SEO practices to help B2B researchers easily find your website and products?
Is your website designed for ease of use, regardless of whether your customer is accessing it via a desktop or a mobile device?
Is your purchase processing in line with what your customers expect in the areas of payment options and convenience of checkout?
Do you have a seamless credit application process which allows customers to easily apply for credit and use an approved credit line to complete purchases in the future?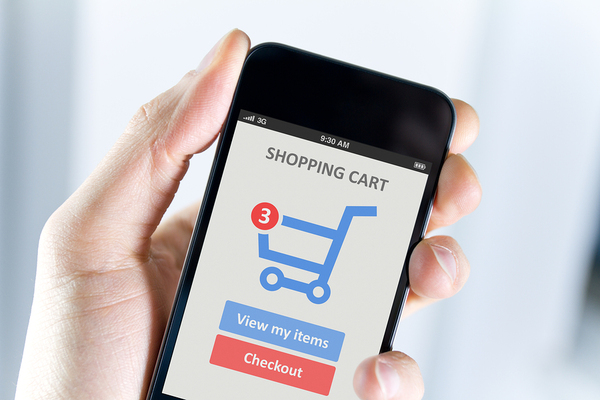 Do you use all available technologies to make it easy for your customer to purchase?
Applying the Lessons Learned
B2B organizations that embrace a more personalized, customer-centric approach in marketing, sales, and purchase processing will emerge victorious in the B2B ecommerce arena. Just as B2C customers crave a frictionless customer experience, so too B2B customers expect and increasingly demand that your brand provide a seamless, customer-centric experience from the initial research stage through the actual purchase transaction and beyond. To that end, B2B companies must adopt best-in-class technologies that facilitate the purchase process in order to be truly competitive in B2B ecommerce.
Contact us!
844-4-APRUVE